Prices are excluding taxes : you will pay import taxes when you receive the product.
Please note that the price displayed is EXCLUDING TAXES: upon receipt of your package, you will pay 15% tax on the total amount of your order. The Comprehensive Economic and Trade Agreement (CETA) between the European Union and Canada facilitates the import of the PSiO, which enjoys 0% customs duties.
The delivery time is 10 working days for the Canada.
The shipping costs will be calculated at the end of your order.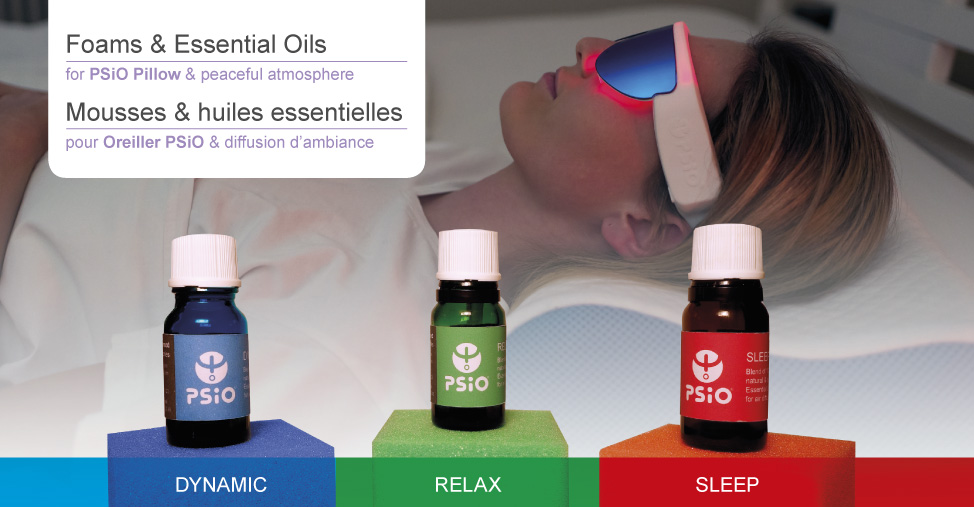 Foams & Essential Oils
for PSiO Pillow & peaceful atmosphere
Prices in your currency are available via the shop of your ambassador.
Dynamic, Relax & Sleep
Pure natural blend of essential oils designed for the PSiO pillow and for aerial diffusion. This kit carries three bottles of 10 ml proposing three types of blends : DYNAMIC, RELAX & SLEEP.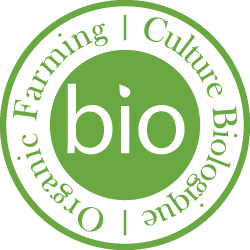 The DYNAMIC blend is particularly suited with the PSiO meditation sessions combined with blue light (470 nm). It is specially well suited to stimulate the biological clock and awakening.
The RELAX blend was designed to be used during Power Nap music sessions with maximum green light (528 nm).
The SLEEP blend has been specially developed to accompany deep relaxation sessions in the evening and prepare for a night of restful sleep. These preparatory sessions are illuminated with red light (625nm) which does not inhibit melatonin.
The foam cubes provided with these essential oils help to distinguish easily the different essential oil blends in the PSiO pillow.

Thanks to our method, the anchoring of the targeted behavior is highly efficient. Indeed, we have created a powerful synergy between the wavelengths of the light emitted by the PSiO, the sense of olfaction and the virtues of essential oil blends. These 3 factors are then coupled with the targeted theme in the proposed PSiO programs and the following behaviors :
Awakening - Concentration (for morning PSiO meditations)

Relaxation - Recovery (for afternoon PSiO Power Naps)

Letting go - Suggestion (for evening PSiO sessions)