Steps to become a PSiO Ambassador
Congratulations on your decision to join us and taking the first step towards the life you deserve.
You want to become an Ambassador ? What are the steps?
1. Buy a PSiO
You bought a PSiO custom or PSiO premium and you joined the facebook PSiO community. There is an Upgrade on the shop if you started with a Basic offer. If you did not join it yet, please like the following page : facebook.com/psioworld
2. Registration form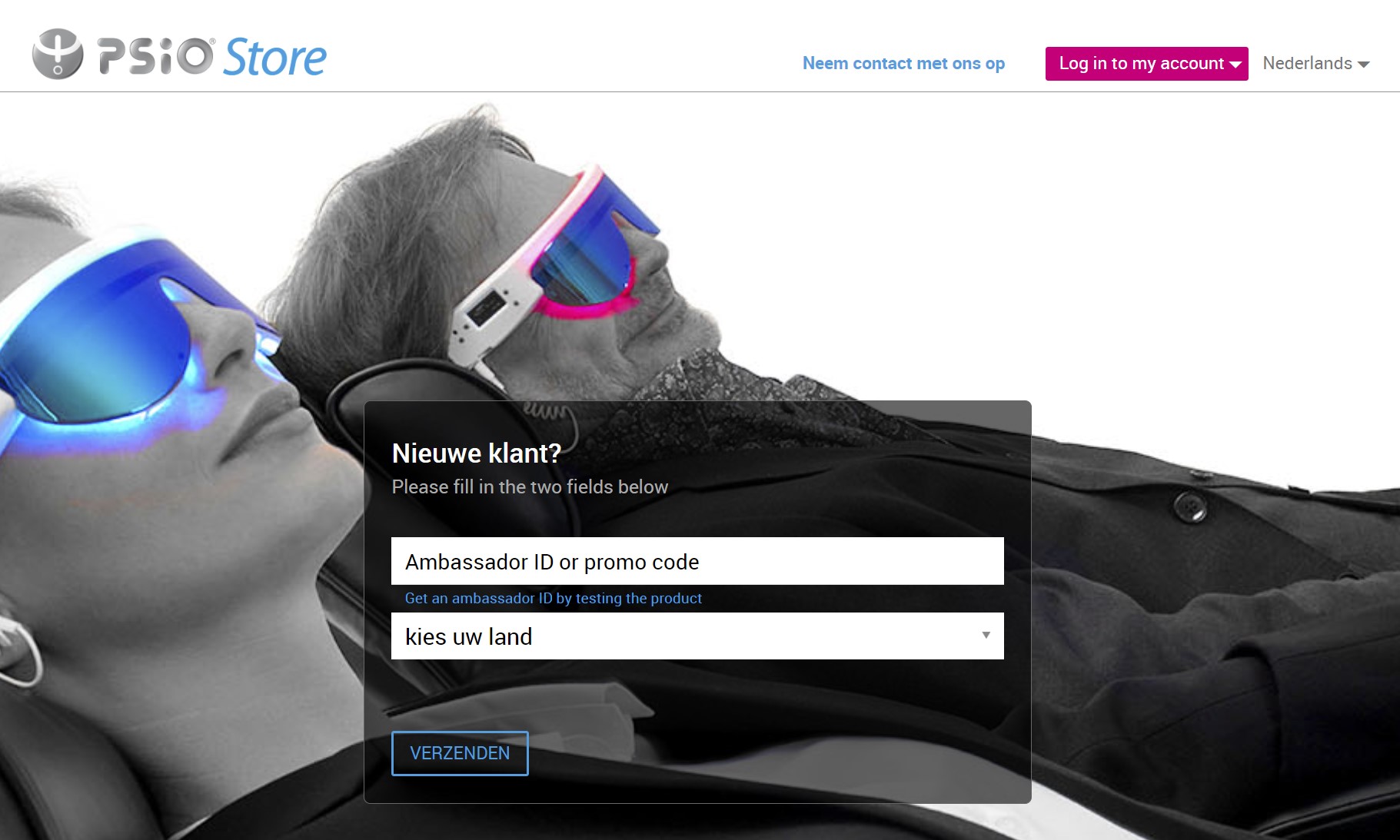 You can register by filling in the ambassador identification form on www.psiostore.com :
If you do not have an account yet :
In "New customer", enter your ambassador ID and your country and click on "Send". Then click on the link "Have you already purchased a PSiO? Create your account." Once you've filled in the form, you'll see the "Become an ambassador" button in the left-hand column. Click on it to open the identification form.
If you already have an account :
Enter your email address and password in the "Log in to my account" box at the top right and click "Submit". Next, in the left column, you'll see the "Become an Ambassador" button. Click it to open the identification form.
3. Training & Test
Once you've registered, you'll be redirected to your ambassador training area. Once you've completed your training online, you can check what you've learned and take your certification.
4. Starting Kit & Dedicated PSiO Store
As soon as you have successfully completed the Ambassador certification process (you need to reach 75%) and purchased the START-UP KIT: a kit containing the PSiO Ambassador micro-franchise license and marketing material in PDF (free) or paper version (paying and including a pack of 24 PSiO Drink éveil cans), you'll need 48 hours to set up your online store with the Ambassador ID you've chosen. In the following days, you'll receive your paper starter kit with Drink by post. The PDF version is immediately available for download.
5. Ambassador strategy
Once your Psiostore is online, please make an appointment with your sponsor who will coach you on how to organize your field strategy and explain how to earn the 100 euros STARTUP BONUS !