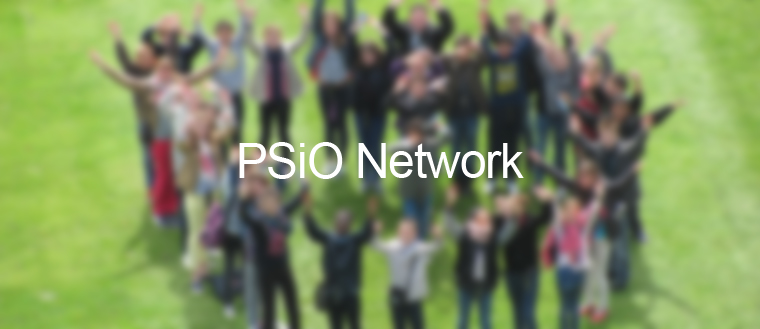 Multi Levels: frequently asked questions
You are probably wondering how the PSiO Network is organized and on what basis ?
Here are the answers to your questions:
What does multilevel marketing consist in ?
Companies with a new product, unknown to the public, which requires a trial or demonstration and explanations are increasingly opting for this business model. For participants responsible for the communication and demonstration of the product(s), this method can also generate revenue without the cumbersome system "buy-sell", the immobilization of cash and expensive marketing means (advertisements, etc.). To be recognized by the Direct Selling Association, the network has acquired its product via mutli-level system (MLM). This protects the status of its members.
Still called "network marketing", it consist simply in advising the acquisition of products by word to mouth or by meetings organized by ambassadors (or sponsors) offering participants to enter in turn into a product sponsorship network. The compensation is generated based on the sales generated by each ambassador. A new member will be the ambassador level 1 of the ambassador who sponsored him. And so on, as multilevel sales has this peculiarity that it allows multiple levels of compensation generation. These levels are set by a distribution of the total profit margin (retail price / wholesale price) in different percentages (%) on these different levels.
There are so many networks with up to 8 levels and more. The number of levels actually depend on the total profit margin available to the network. In general, the first commission is on the direct sale of a product to customers which generates for the ambassador a higher margin (15-30%) than the commissions due on sales generated indirectly (5%) via the ambassadors that we have self-generated (2, 3, 4, 5 etc.).
One of the best examples known from all is the network "Tupperware." But others are respected networks that have proven effective such as NU SKIN, KANGEN, VORWERK, Nikken, AMWAY, etc. These networks are growing very quickly and are attracting more and more members.
Are there good or bad PSiO places in the network ?
The network is ethical to the extent that there are no "bad" levels or more advantageous levels in theory because anyone can develop a network of ambassadors absolutely identical with the same number of levels and reach the same level of commissions as anyone above. Quality and the profitability of your network will depend on the quality training and selection of the level 1 of ambassadors. And so on, each trying to recruit an excellent level 1of ambassadors, a highly branched network can develop and remain "alive" as each Ambassador maintains dynamic relationships with ambassadors he chartered and continues to spread the brand image of the product by expanding its base level of ambassadors 1. Thus, an ambassador can hopefully organized and multiply his winnings exponentially, if he recruits active members.
Why network marketing is very effective
Active members are both customers and prescribers. If the product has added value his life, the member can therefore praise the merits through his own experience of use, and in his own words. Network marketing has a great capacity for cultural adaptation. The member is a worker or framework, it will find the "most" of the product compared to his needs, and will explain the benefits to his entourage. Members are the best prescribers: They know the product as they use it and enjoy it. From a sociological point of view, members find uses and benefits that appeal to their social environment. Thus, the famous housewife under 50 may find some advantages to the product, the young couple other advantages. From a sociological point of view, the members find the best uses and benefits that appeal to their social environment. No matter: everyone will be the best imaginable prescriber.
With network marketing, affiliates also gain a personal advantage to prescribe the product and therefore to recruit other affiliates. It may be for financial gain or benefits in kind (gifts). It is thus theoretically a virtuous network: customers themselves prescribe the products while earning financial advantages or in kind and thus create new customers; these in turn selling products, recruiting, little by little, more and more conventional customers but also new affiliates or ambassadors. Of course, most customers do not become ambassadors and naturally remain at the stage of users. This is where the philosophy of the network comes in. For it is this that appeals and generates ambassadors.
How does the purchase of products ?
An ambassador meets a person interested in the benefits offered by the PSiO. The ambassador presents the PSiO globally and briefly and quickly offers to test the product by performing the "PSiO discovery" session. Then the ambassador asks him to register on the PSIOPLANET platform that has multiple applications with specific themes. After making her choice of PSiO models the person decides whether to enter the network and the affiliate receives his affiliation number. He proceeds to pay the PSiO and receives the training calendar. Generally 48 to 72 hours after he receives his PSiO by post mail. If he wishes to enroll in the first training, he just has to get back to his ambassador.
How does the compensation of ambassadors work ?
The ambassadors have access to an online interface allowing them to see their commissions due each month. Their commissions are paid on their bank account each month, the 15th of the following month (time required for calculating remuneration).
For who is PSiO is NOT designed for ?
People who do not dare to change their way of thinking
People who just want to become '' rich '' without bringing something positive in the lives of others.
People with a big ego who seek to be more important than others and who know better than others
People who are lazy, looking for excuses and blame others instead of taking control of their own lives.
People who act disrespectfully.
For PSiO is done ?
People with entrepreneurial spirits who want a better life, more freedom and financial independence.
People who wish to give meaning to their lives by bringing something positive in the lives of others.
People who like to help as many people to increase their well-being
Positive people, honest, humble and who keep their commitments.
Passionate workers guided by passion and sense of responsibility.
Leaders, actors of their lives, who do not seek excuses and bear projects making every effort to achieve their goals.
PSiO: opportunity, benefits and business model
To enter in the PSiO network is to access to entrepreneurship without the risks and complications of a traditional business. The foundation of our model is the recommendation, sharing and mutual aid. We recommend the products and business opportunity because we are confident and passionate.
If the icon of PSiO were to exist it would be a hybrid between Steve Jobs and the Dalai Lama... Steve Jobs for the Innovation part, and the Dalai Lama for the wisdom and philosophy that emerges from the MP3 software programs compatible with the PSiO.
PSiO offers us the opportunity to create our own network of 'Micro-Franchises' and generate significant financial income by the number of people we have helped them succeed. Our business model is called the Social Business and according to many economic observers, we do THE most promising business of the 21st century. PSiO is unique in every way. You feel it from the first contact. This is confirmed when we meet the founders who have the innovative spirit and ethical human values. PSiO is a community of successful entrepreneurs in order to help others succeed. We believe above all in a collective success.
How to integrate the PSiO team and access to training ?
PSiO is not made for everyone. We attract people with openness, dynamism and high emotional openness.
Steps
After a first meeting in which we analyze your needs in terms of balance and well-being and in terms of freedom and motivation, we will examine the list of training (free) and your availability to become an accredited "PSiO" Ambassador. So you can learn to master the fundamentals that will allow you to evolve rapidly in the field of health, management of emotions and harmony while naturally strengthening your financial situation.
Mission
The PSiO mission is to help people who feel bad to feel good and those that feel well to simply feel better.
For those who do not feel in harmony, who are depressed or overworked, PSiO can offer fast recovery and a return to balance... For those who already feel good, PSiO is an entry into the world of harmony and personal development to access the power of the mind over the body but also on the reality of our life experience. PSiO acts on the perception of our reality. It changes our lives. For this second category of person, our mission is to integrate PSiO into their daily routine as catalyst for their personal development.
This mission is based on a vision that is one of the Founders of PSiO and whose ethics, exchange and sharing are among the main values
Vision
Our vision is to bring PSiO in the homes around the world as the best alternative to drugs and as a 'companion of the mind':
"Psi" = mind in Greek - "PSiO" the little companion for your mind