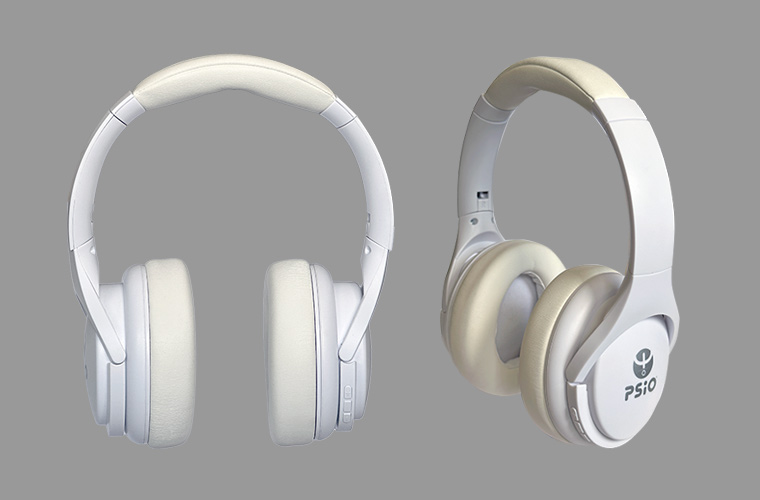 New PSiO headphones with noise reduction
Noise canceling headphones are headphones that reduce unwanted surrounding sounds by using active noise control. This is different from passive headsets which, if they minimize surrounding sounds, use techniques such as soundproofing thanks to the headphones shell.
Noise cancellation allows you to listen to audio content without unduly increasing the volume. This type of headphones allows listening to soothing recordings in an environment that is not always calm (hospital, operating room, noisy medical or dental office, etc.). This technology will also be used in shopping centers or exhibitions for PSiO Ambassadors eager to make an optimal demonstration. It can also help a passenger to sleep in a noisy vehicle such as an airliner. In the aeronautical environment, noise-canceling headphones significantly reduce noise, far more than passive headsets, making it easier to hear important information contained in the PSiO and its «Audioceutical» recordings. The noise canceling headphones can therefore improve listening by compensating for the effect of disturbing or distracting noises and will therefore increase the overall comfort when using the PSiO. The «letting go» will be all the easier...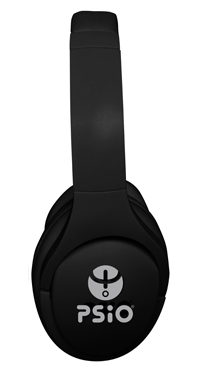 Contents

Technical Specifications

Active Noise Cancellation
Noise reduction depth/bandwidth : 25dB 50-800kHz
Bluetooth version : Bluetooth 5.2
Paring name : X6 ANC
Driver : 40MM
Impedance: 320HM
Usage frequency : 2.4GHz
Power Level : CLASS II
Battery Capacity : 400MAH+NTC
Frequency response : 20-20000Hz
Bluetooth distance: Barrier-free about 10m
Charging time : 2h
Talk time : 40h
Music time : 45h
Standby time : 250h
Noise reduction chipset : AC7006F8
Charging power supply : 5A