Präsentation
Authors
Stéphane Dumonceau-Krsmanovic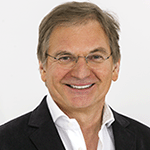 Basically, specialized in relaxation and mental preparation for athletes, he has conducted research since 1984 (flotation tank, audiovisual variable frequency stimulation, biofeedback, etc.) as a research assistant and PhD student at the applied psychology department of the University of Brussels (ULB-ISEPK). He is also the author of an explanatory book on the subject: "Make your neurons sing" published by 'Editions du Souffle d'Or' as well as several e-books about mindfulness, cardio-coherence and happiness feeling. He has developed the concept of specific "Audio" programs, a new approach of self-regulation of the stress related body dysfunctions. The texts contained in those audio tracks were developed from the research made by the Dr. Milton Erickson - USA, and are also the result of a collaboration with several specialists in this same field of relaxation, namely Dr. Jean-Jacques Lisoir from Brussels-Belgium and Dr. Patrick Van Alphen from Paris-France and other specialists according to specific themes. In 2014, he did a new scientific study on 100 subjects showing the inhibition of melatonin with some specific programs of the PSiO Glasses and has developed the new concept of "turbo-nap" combining music and flickering blue light stimulation. He has designed the PSiO glasses, a new version of Theta + (1987) Dreamer®(1988), Mentalstim (1990), Mind Booster (2000) devices.
Dr. Patrick Van Alphen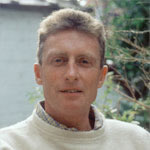 Doctor of Medicine (University of Brussels), trained in 1992 in Ericksonian therapy (Dr. Faimonville CHU Sart Tilman in Liege) and psychosomatic medicine.
Responsible of several hospital departments, the psychological care of somatic disorders (problems with pre and post-operative pain, chemotherapy accompaniment, preterm labor, functional digestive disorders, asthma, migraines, etc.)
Instructor of health professionals to practice therapeutic communication techniques in the psychosomatic field. Currently a member of a multidisciplinary team working in the Interregional Edith Cavell Hospital in Brussels and Waterloo - Braine l'Alleud.
Dr. Jean-Jacques Lisoir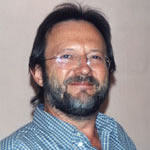 General Practitioner trained at the Catholic University of Louvain (1979), specialized in the field medicine, he practices acupuncture since 1983. He was interested in various relaxation techniques as part of research on stress-related illnesses and especially Ericksonian suggestion (certified IMHEB).