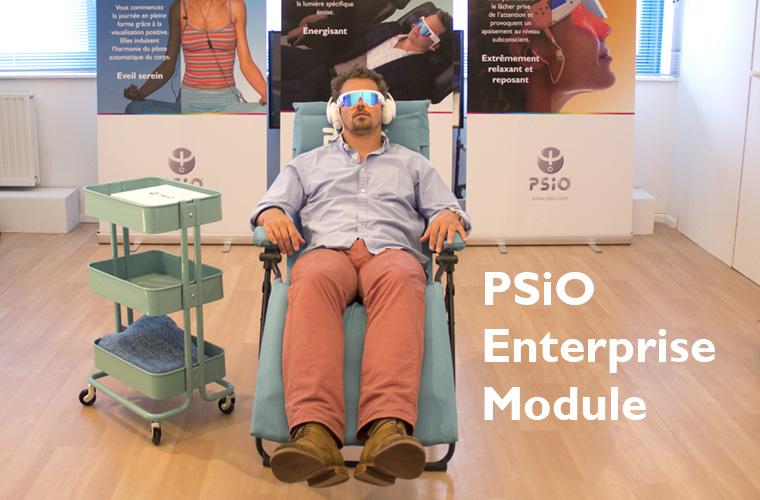 The module is supplied with a single roll up
PSiO Enterprise Module
Do you dream of a recovery room in your company or in your hospital / nursing home? Psychomed has developed the PSiO Enterprise modules concept !
What is it ?
A module offers a PSiO seat specially reinforced to be comfortable. The armrests are filled with specific foam for optimum relaxation. Removable for cleaning, seats are also PSiO foldable and easily portable if necessary. The concept provides an explicit unwind to be able to answer the choice of the users: you can choose three types of sessions :
Meditation
Power naps
Relaxation
Each unwrap explains the content and effect of this type of session. Depending on their needs, the user can therefore make a quick choice and orient his recovery approach according to his needs of the moment. The concept is developed to require no stewardship. The PSiO is soldered to the power cable to prevent from theft. A three-level service is included for storage of the cover, sanitary covers, PSiO Noisebuster Headphones and PSiO glasses.
We will redirect you to a PSiO ambassador in your region for a free discovery session.