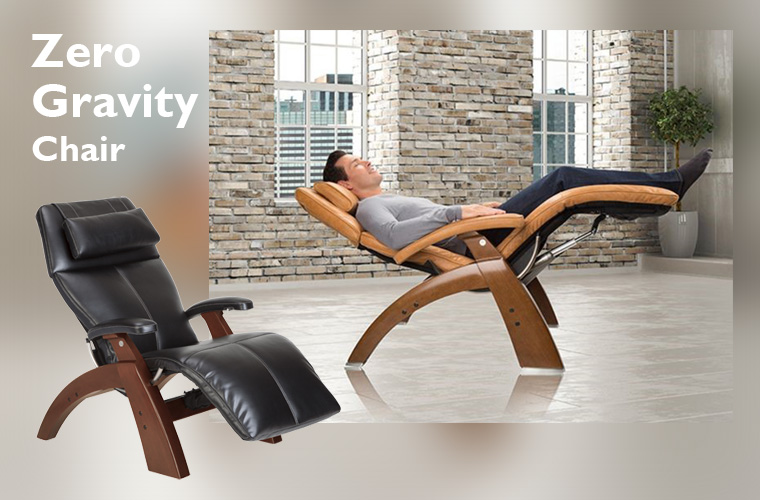 Zero Gravity Chair
Backache, heavy legs, tense muscles, fatigue ... This chair has been specially designed for your well-being.
Well-being specialist for almost 35 years
As the leading supplier of massage chairs in the United States, the company that created the Zero Gravity chair develops products with patented massage systems that reproduce the techniques used by professionals with the combination of advanced technology and attractive design. The innovations are perfectly suited for modern and traditional living spaces today.
Our clients are serious athletes looking to recover from intensive training, thousands of chiropractors who integrate a therapeutic massage on a chair suited to their professional services, people suffering from back pain who seek to reduce their pain, and ordinary people looking for a break from the stresses of life today.
Compact chair ideal for smaller statures

Push button smoothing the tilting movement

The ergonomic and elegant design

Articulated head 100% solid Parawood (wood), carved and dyed by hand

Luxurious and durable faux leather upholstery that reproduces the comfort, style and feel of real leather
We will redirect you to a PSiO ambassador in your region for a free discovery session.